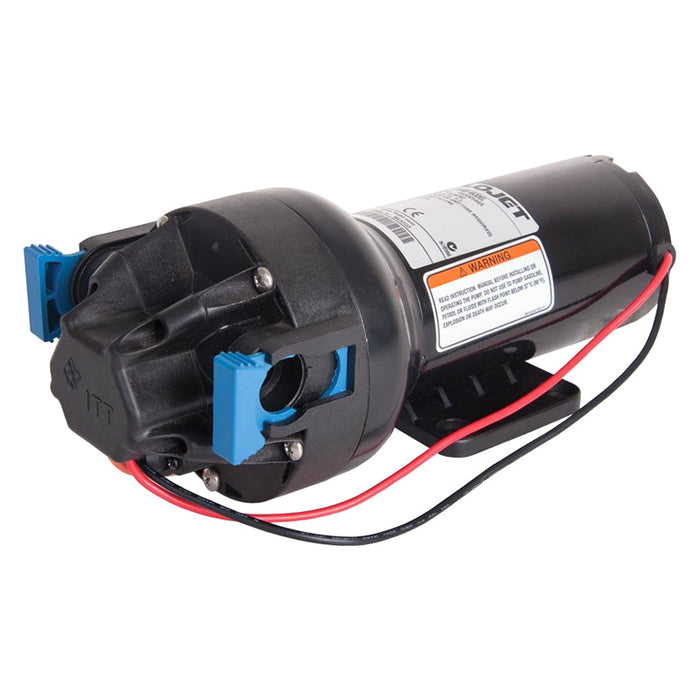 Flojet 12V Spray Pump 15L/Min .60 Psi. 1/2'' Port Size
Information
The  3521-139 Flojet Triplex 12V Spray Pump is suitable for a number of applications including running small booms.  The internal bypass fitted to this model makes it a very flexible pump suitable for a wide range of applications from spot spraying to a small boom (up to 6 m).
Triplex Low-Pressure diaphragm pumps are self-priming and can run dry without harm. They are intended for intermittent duty cycles but can be run continuously for short periods of time. Typical pump uses are liquid transfer, spraying, cooling, circulation, filtration and dispensing. Supplied with press in 1/2'' hose tails for inlet and outlet.


Free delivery to most areas.